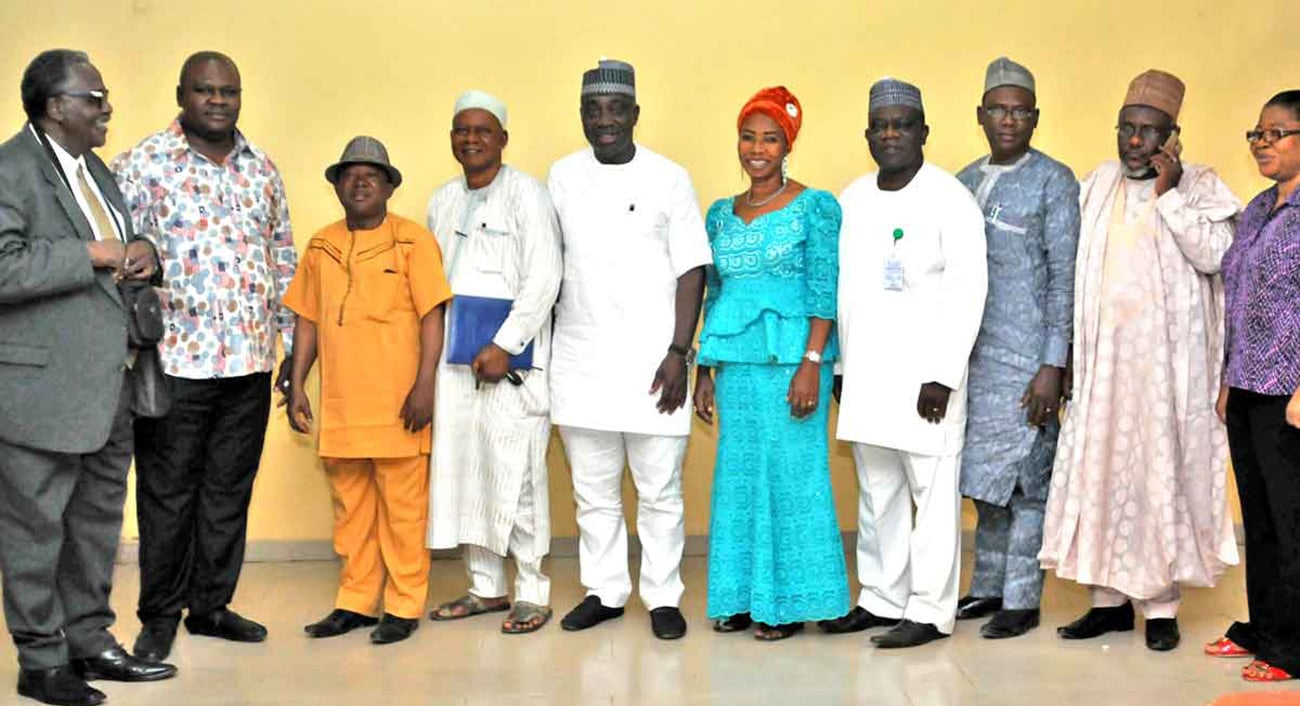 PSIN Concludes Promotion Exercise for Aspiring Permanent Secretaries
Kogi State Governor, Alhaji Yahaya Bello Takes The Lead, Sets Standard In Kogi State Civil Service….AS PSIN concludes promotion exercise for aspiring permanent secretaries
As part of on-going efforts to reform the Civil Service, the Kogi State Government has engaged the Public Service Institute of Nigeria (PSIN) to conduct promotion examinations for all eligible Civil Servants in the State.
The Executive Governor of Kogi State, Alhaji Yahaya Bello in his vision to transform the State, has taken a bold step to reposition and sanitize the State Civil Service to deliver to the people the gains of democracy through the introduction of merit and performance based selection process for Directors aspiring for the post of Permanent Secretaries.
The Administrator and Chief Executive Officer of the PSIN Dr. Abdul-Ganiyu Obatoyinbo, while fielding questions from journalists said that Kogi State Government has found it expedient to engaged the PSIN to conduct examination and promotion exercise for eligible candidates because of the excellent job the Institute is doing in providing Capacity Building to State Governments, Ministries, Departments and Agencies (MDAs) in Nigeria with integrity.
He added that the Institute prides itself of quality, experienced, seasoned and credible resource persons. He further said that the Institute aims at building a Civil Service that can produce Public Servants that are Efficient, can Perform, are Incorruptible and Citizen friendly which are the core qualities of a good Public Servant. Dr. Obatoyinbo said that the PSIN was in Kogi State to bring out Civil Servants that can compete with other world class Civil Servants.
The Kogi State Head of Service, Deaconess Deborah Ogunmola said that she was only there to observe how the exercise was conducted adding that the process was transparent and credible giving every candidate equal opportunity to showcase his or her ability. She commended the PSIN in the way the exercise was conducted.
Hon. Ado Shaibu, the Chairman, Kogi State Civil Service Commission in his comment said that the Governor was moving away from a process of selecting Permanent Secretaries that was characterised by criticisms, doubts, god-fatherism, ethnicity and favouritism to a process that was credible, transparent, fair, a process that emphasises merit against choice, providing a level playing ground for all candidates in order to bring out the best Permanent Secretaries for Kogi State.
Dr. Obatoyinbo commended Kogi State Government for towing the line of integrity and ensuring fair play and justice in the selection process for Permanent Secretaries, adding that transparency, due process and good governance is what the Buhari led government is out to achieve. The Administrator said that Governor Yahaya Bello for the first time has set a standard for Kogi State Civil Service.
He commended the Chairman, Kogi State Civil Service and the Kogi State Head of Service for not interfering in the process. He assured that at the end of the exercise, Kogi State will have the best crop of Permanent Secretaries.
Ekaete Umo
Head (Press & Public Relation)