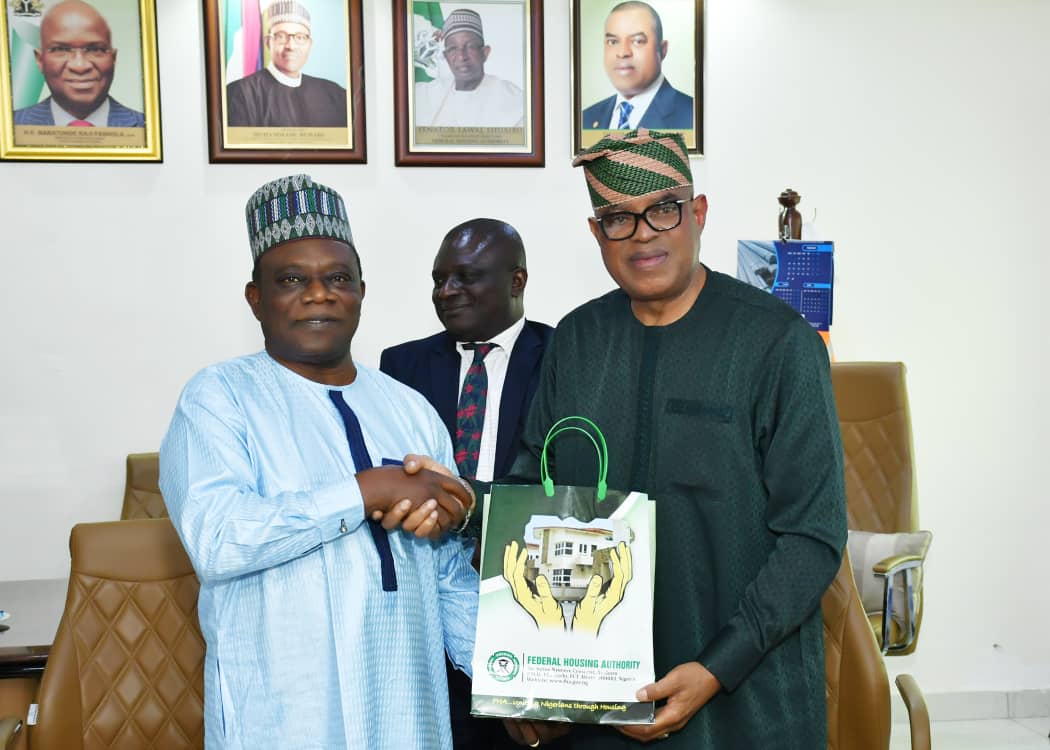 PSIN, FHA TO COLLABORATE ON AFFORDABLE HOUSING PROJECTS FOR CIVIL SERVANTS.
The Public Service Institute of Nigeria is to partner with FHA on affordable housing development projects within the Institute. This was made known during a courtesy visit to Federal Housing Authority by a high-powered delegation from the Institute, led by the Administrator /Chief Executive Officer PSIN Dr. Abdul-Ganiyu Obatoyinbo mni.
Dr. Obatoyinbo thanked the Managing Director, Federal Housing Authority, Senator Gbenga Ashafa for his efforts in transforming the Authority, especially in terms of staff empowerment, capacity building, career development and other opportunities enjoyed by the staff.
He commended the MD on the recent organizational redesigned in the Authority which PSIN participated in, that further opened career progression for staff of the Authority with a view to motivate them for better performance.
He also requested for strengthened partnership between the Institute and FHA in developing a Staff Housing Village for the benefit of both Civil and Public servants. According to him PSIN is seating on 93 hectares of land, some of which are yet to be developed.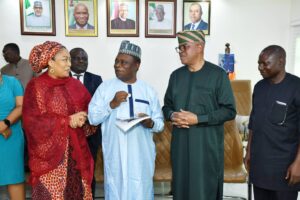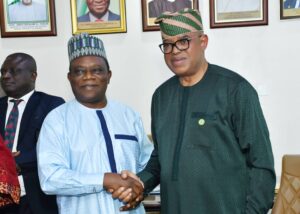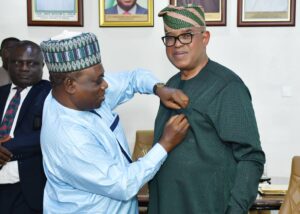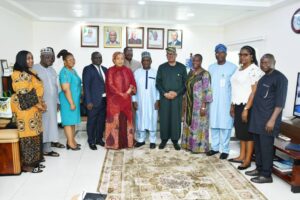 Responding, the Managing Director Federal Housing Authority Senator Gbenga Ashafa thanked the delegation for the visit and congratulated PSIN management team, who he described as dynamic as a result of their excellent performances, most especially in the area of capacity building of Public Servants.
Senator Ashafa noted that he was privileged to be part of the 8th Senate that visited PSIN on oversight function, with the desire to equip the Institute, to be able to compete favorably, if not surpass other renowned Capacity Building Institution in the country.
He further stated that he derives pleasure in staff welfare, having been a civil servant before. According to him, FHA staff are made up of best professionals, whose potentials previous administration fails to harness fully. His administration is providing needed support and conducive atmosphere for FHA staff to function.
On the issue of partnering for housing, the MD described it as a welcome development and assured PSIN team of providing expertise and also involve the FHA Mortgage Bank Ltd for financing.  He encouraged PSIN to get ready its own Technical Team, while FHA would communicate back to the Institute with their own team, with the aim of kick starting the projects immediately.
Modupe Adegboro
Head (Media & Protocol)