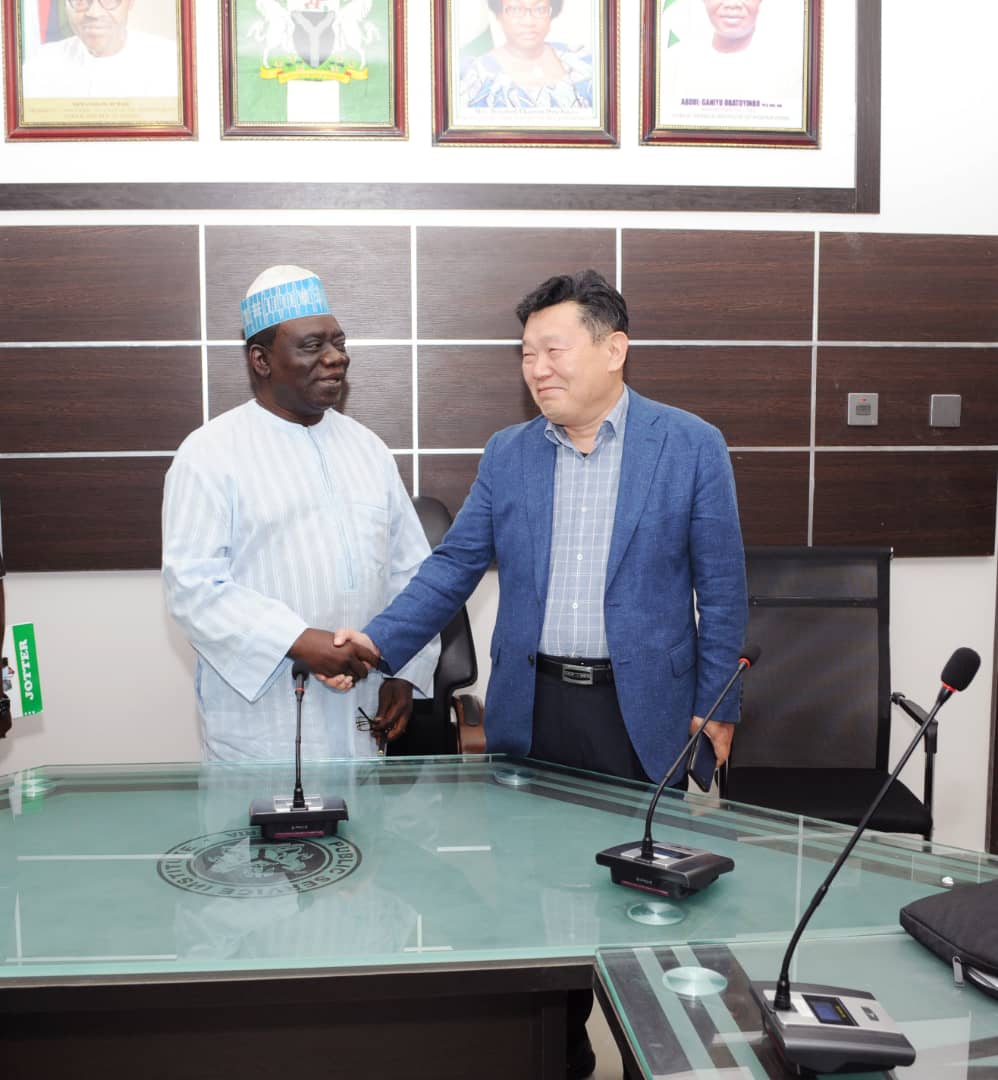 VICE PRESIDENT OF KOREA INSTITUTE FOR DEVELOPMENT & STRATEGY VISITS PSIN
The Korea Institute for Development and Strategy (KDS), one of the strategic partners of Public Service Institute of Nigeria, is set to commence yet another capacity building project, e- Government Capacity Building Programme in Nigeria.
While welcoming the Delegate from KDS, the Administrator/CEO PSIN Dr Abdul-Ganiyu Obatoyinbo commended them for their immense contributions to the growth and sustenance of the e-government project in Nigeria.
He further solicited for support and partnership with the Institute, in the area of providing additional content for PSIN e- learning platform, "The Public Service Learning Management System" (PSLMS). A Multi-Tenant Learning Management System that allow simultaneous delivery of online training to over a million users globally.
Speaking earlier, the Vice President of Korea Institute for Development and Strategy, Mr Kwangsok stated that, capacity building programme on e-Government has been playing a pivotal role in the bilateral relationship between the governments of Korea and Nigeria. Adding that Korea has been sharing experience and assisting Nigeria's move to create a master plan for e-government; and sponsoring high-level workshops to strengthen capacity and training.
Vice President of Korea Institute for Development & Strategy Mr Kwangsok speaking on their mission to PSIN
He however expressed optimism on the forthcoming capacity building Project, slated to commence from July 18th – August 16th, 2019 in PSIN, the 8th In – Country Capacity Building Programme (CBP) on e-Government in Nigeria, targeted at not only Federal ministry officials, but also State Government officials, as requested by the Nigerian Government, to deliver one additional Training of Trainers (ToT) course, to about 100 trainers in other to secure more trainers for the sustainability of the project when officially handed over to PSIN.
While 5th project Planning and Development(PPD)Trainings, targeted at those who have already completed the In- Country Trainings and are aspiring to further explore deep into practical aspects of e-Government implementation, as strongly requested by the Nigerian Government, will run through August 6th– August 16th, 2019 also in PSIN.
He further spoke on the establishment of ETC training Plan & Centre Operational Plan, Update of Lecture Materials for e-Government Capacity Building in Nigeria/ Development of Nigerian Case Studies, Invitational training Course, running from October 9th– October 24th 2019 and Pilot training taking off from November2- Nov 15th, 2019 all in Abuja.