PUBLIC SERVICE INSTITUTE OF NIGERIA AND CROWN AGENT, SIGNED AGREEMENT ON MANPOWER DEVELOPMENT.
Public Service Institute of Nigeria remains a government Institute , saddled with responsibility of providing competency-based and demand driven training to public servants.The Administrator /CEO Public Service Institute of Nigeria, Dr Abdul-Ganiyu Obatoyinbo stated this when he received a team from Crown Agent, ( A renowned organization, responsible for training and professional development, not only in Nigeria but globally) in his office, for the signing of an agreement on Manpower Development.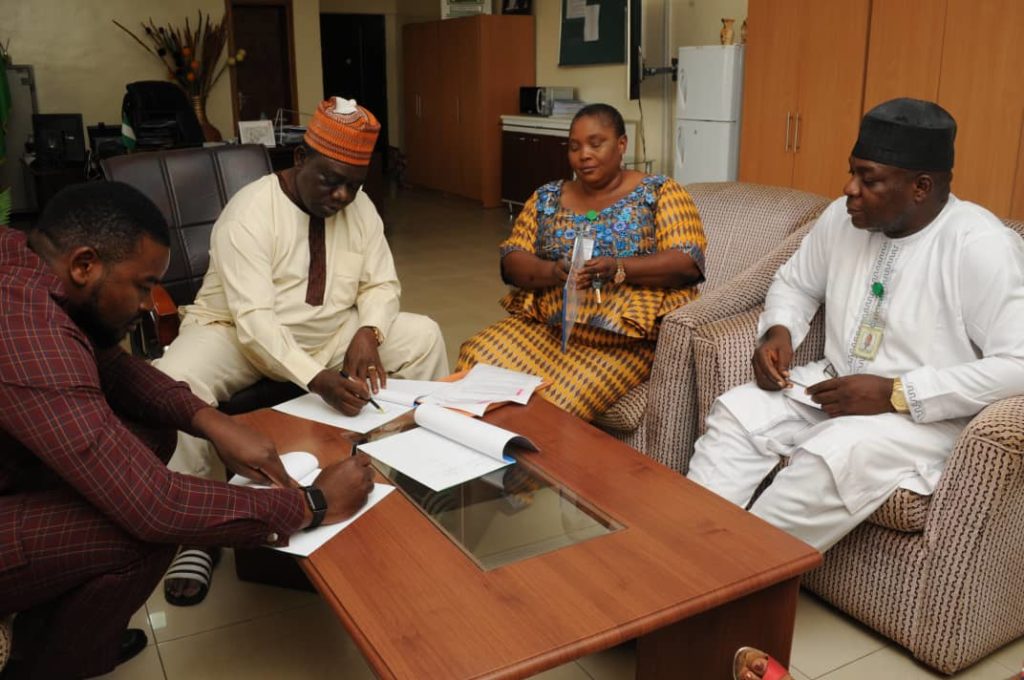 Dr Obatoyinbo said that, the agreement is in line with the agenda of the present government as well as towards the realisation of the vision of the Head of Civil Service of the Federation, Mrs Winifred Oyo-Ita of transforming the Service into an Efficient, Productive, Incorruptible and Citizen- Centred (EPIC), through the Federal Civil Service Strategic Implementation Plan( FCSSIP)He however said that the cooperation between the two organizations, which includes, delivery of management development services, sharing knowledge, idea and best practice between the two parties, improved consultancy, training and research services of PSIN, Domestic and International market penetration and other identified areas which is to be agreed upon by both parties.He assured them that PSIN remains committed to see that the partnership works.Earlier, the Country Director, Crown Agent, Mrs Jiru Bako while appreciating the leadership and management of PSIN for the partnership opportunity, pledged her organization's total commitment to sustaining the partnership.