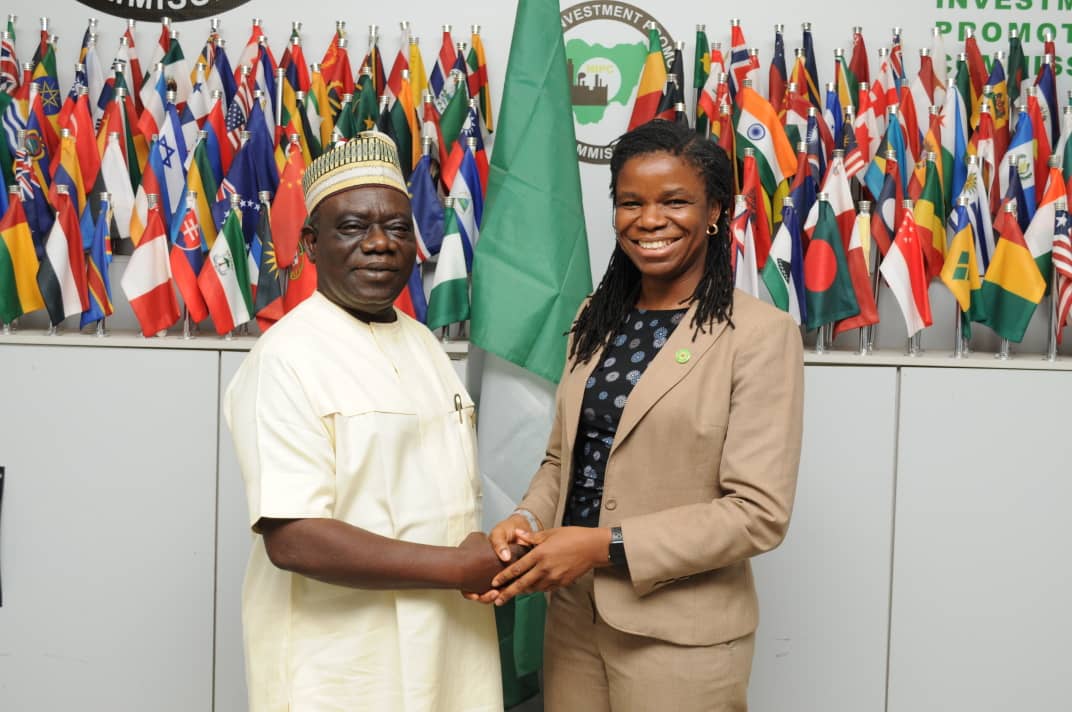 PSIN BOSS PAYS COURTESY VISIT ON NIPC BOSS
In line with the agenda of the present administration as well as towards the realisation of the vision of the Head of Civil Service of the Federation Mrs. Winifred Oyo-Ita to transform the Service, to make every Civil Servant to be Efficient, Productive, Incorruptible and Citizen-Centred (EPIC), Public Service Institute of Nigeria remains the face of Public Service, as a result of its strategic role in manpower development of the public servants.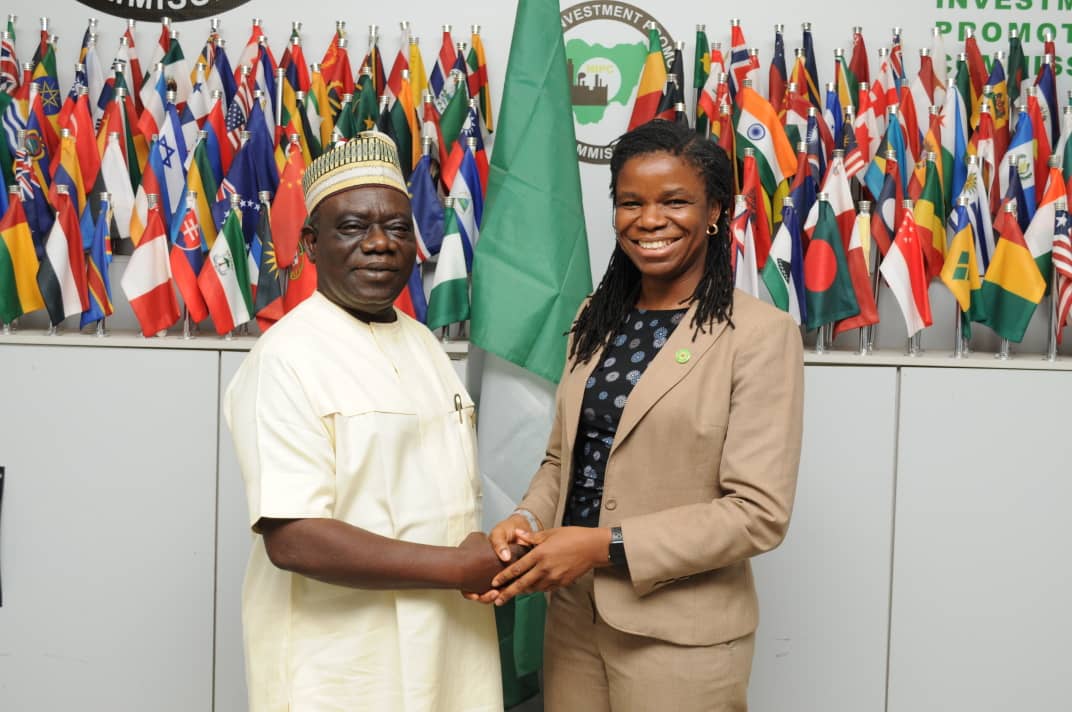 The Administrator/Chief Executive Officer, Public Service Institute of Nigeria (PSIN), Dr. Abdul-Ganiyu Obatoyinbo stated this when he led the PSIN management team on a courtesy visit to Executive Secretary, Nigerian Investment Promotion Council, Ms Yewande Sadiku.
Dr Obatoyinbo, in his address appreciated the management for the warm reception accorded him and his team, stating that the visit is to build on the highly robust existing relationship between PSIN and NIPC and to further solicit for more strategic partnership to strengthen the institutional capabilities in other areas of mutual benefits between the two organisations.
He also said that, the visit is to do an impact assessment and get feedback on the training so far received by the NIPC staff as it affects their various desks/schedules of duties and to identify other area of needs. He further stated that, NIPC is one of the highly rated organizations that understands what PSIN stands for, in terms of capacity building of public servants, owing to the fact that in the year 2016, PSIN handled the promotion training and refresher course the NIPC staff, conducted capacity building for the Commission in the year 2018 (which was in eleven batches) for NIPC staff, the highest number so far recorded by any government organization.
Earlier, the Executive Secretary, Nigerian Investment Promotion Council, Ms Yewande Sadiku, welcomed the guests, and said that the need to train and build capacity of staff is key and not negotiable. She also expressed her desire to sustain high standard service delivery in the organization through regular building the capacity of staff.
She noted that PSIN is a government institution established to carry out manpower development of public servants and according to her" PSIN has been able to leave up to expectations as far as capacity building is concern" therefore she said "NIPC will continue to patronize and partner with PSIN"
Speaking also, the Acting Director Human Resource Management NIPC, Mr John Oseji appreciated the management of PSIN and pledged his unalloyed commitment to make the partnership work.
Adegboro Modupe Head (Press & Public Relations)